Anne Farris is a name that has become synonymous with education in the region during the past four decades. And while her professional career in this field may be coming to an end, her legacy and impact will last much longer.
From a classroom in Hooks, Texas, as a 20-year-old teacher, to becoming the first female superintendent in Bowie County history, to a board meeting last month where she announced she was stepping down as a Texarkana College Trustee, local educators have always looked to Anne for wisdom and guidance.
"Mrs. Farris came in during a time of rebuilding for the college," said Suzy Irwin, TC director of institutional advancement and public relations. "And what we valued most in her leadership is that she just knew the experience that high school students, especially, had in transitioning into college. She knew it firsthand. So, we would look to her for guidance and leadership on programs that we were establishing. She helped and guided the college through so many rebuilding periods.
"Her heart for students was evident in every decision that she voted on and helped execute here at the college," Suzy said.
This is something institutions that employed Anne became accustomed to seeing, as she often made her presence felt wherever she worked.
Milestones during her eight years of service at TC include the establishment of the Honor's College program and Presidential Scholarship; participation in the national Achieving the Dream initiative and recognition as a Leader College; leading the college to win the prestigious Leah Meyer Austin Award in 2018 -- the highest national honor a community college can receive for student success; expanding TC's dual credit program and establishing a dual credit scholarship program for economically disadvantaged students; and much more.
"I was just a part of it," Anne said. "But all of those achievements are very thrilling to me because the bottom line is that they help students. And that's what we're about."
A Dekalb native, Anne has always considered herself a representative of school districts in Western Bowie County -- whether it be at DeKalb, New Boston or Hooks. She was a staunch advocate for students at smaller districts, making sure that they had as much opportunity to receive the Presidential Scholarship as students at larger schools.
"Mrs. Farris is an icon of education excellence in Northeast Texas," TC Board President Kaye Ellison said. "Her service to students who live in rural school districts is unmatched and is a vital part of TC's mission. She serves as a role model for aspiring students to take every opportunity to earn a college credential and leave a legacy of progress."
The youngest of five siblings, Farris said her brother J.B. Jackson motivated her to become an educator, as he was also a teacher.
Graduating from high school at the age of 17 and from college at 20, Anne was always ahead of the curve. This jumpstart allowed her to pursue and receive her Masters in Guidance and Counseling from East Texas State Commerce.
She said her background in counseling aided in her effectiveness as an administrator.
"It was invaluable, especially the counselor role," she said. "Because that role taught me to listen, and that's valuable I think to be an effective administrator or teacher. We don't have all the answers, but if we can listen then we can make decisions based on what we hear and having good judgement. That's always been my thinking."
While she initially only wanted to be a teacher, Anne's educational journey led her to becoming an administrator.
After moving to West Texas for about five years, Anne would return to DeKalb for the principal position at DeKalb Elementary School. Shortly after, the former superintendent of DeKalb Independent School District and one of her biggest mentors, Allen Cooper, retired.
This is what opened the door for her to become the first female superintendent in Bowie County history in 1992.
While Anne said she never let gender play a part in her decision-making, she did value the opportunity she had to serve as an example for talented female educators of the future.
"I didn't even realize that at the time," she said. "A reporter, either during my career or maybe after I retired, said she had researched it and that there were no other females. So, I really didn't know that.
"I have never let gender be a roadblock. Part of my philosophy is, you know, go for it and don't worry about gender. Prove yourself as a leader or good teacher. Excellence has to be a part of all effectiveness in education. I've encouraged good teachers who I could recognize that they liked kids. And that is number one. You better not be in this profession if you don't like kids. But I would also encourage females that you know, 'Maybe you could go into administration if you wanted to.'"
She said her best piece of advice to future teachers and administrators in the area is to embrace the challenge of helping kids learn -- even when it's difficult.
"There will be exciting times and rewarding times," Anne said. "But there will also be those times where you'll find students that you can't save. You find students who won't respond and are challenging. But I never looked back, and I would take the challenge with those kinds of students too."
This type of dedication and effort was Anne's calling card for many years, as she helped lead students to the ultimate goal -- graduating. And this is what made moments like at graduation ceremonies so special to her.
"When they would come up, it just thrilled me to be able to hand them the diploma or shake their hands and congratulate them," Anne said. "I tried to attend every graduation because that really did something for me."
When asked what she hoped her legacy would be as an educator in Bowie County, Anne had to ponder on it for a moment.
"Well you know, I've never thought about that," she said. "But just that I cared. I cared about students, and I cared about institutions that I worked for. I wanted them to be as good as they could be, and if I could have a part in that, I wanted to do that."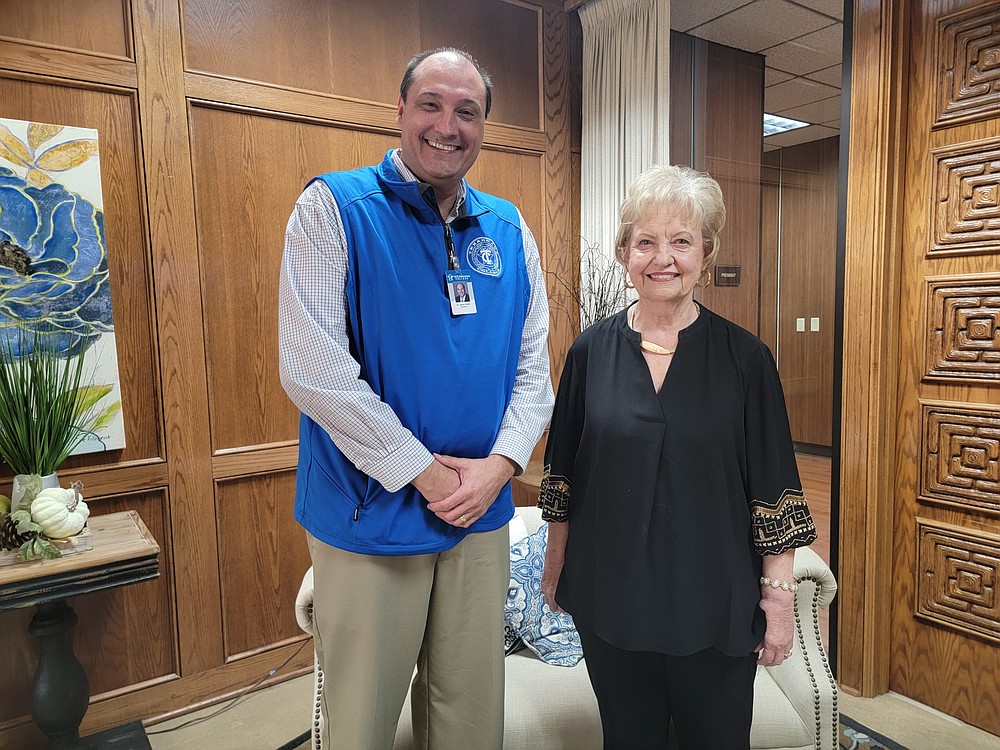 Texarkana College President Jason Smith, with Anne Farris, who recently stepped down as Trustee of the school. (Staff photo by Christy Busby)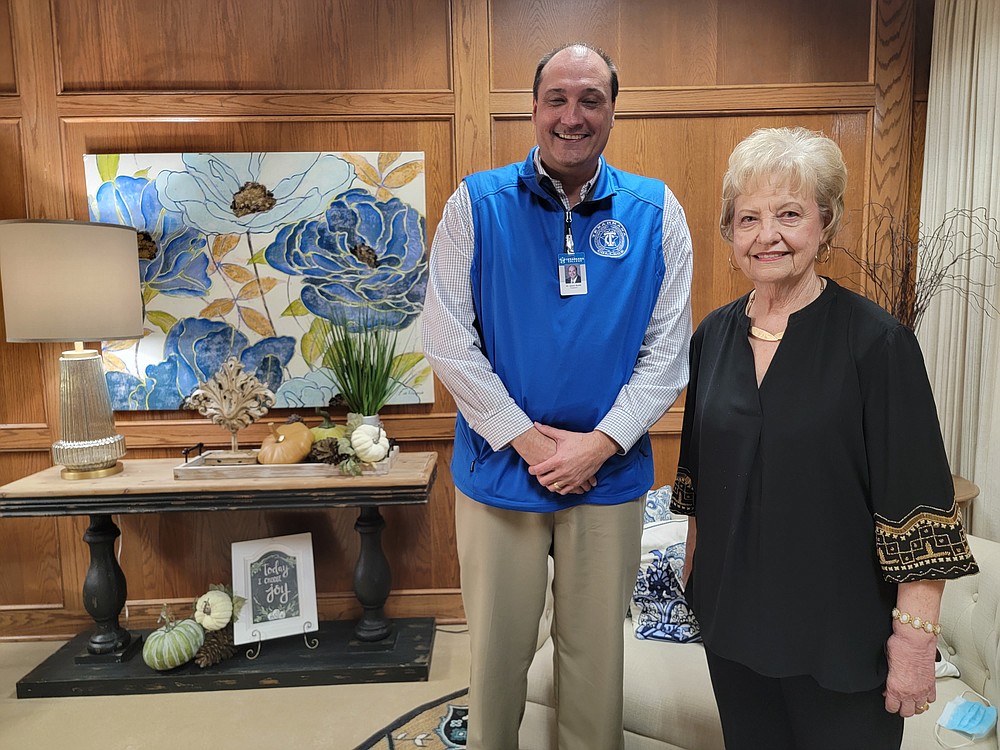 Texarkana College President Jason Smith, with Anne Farris, who recently stepped down as Trustee of the school. (Staff photo by Christy Busby)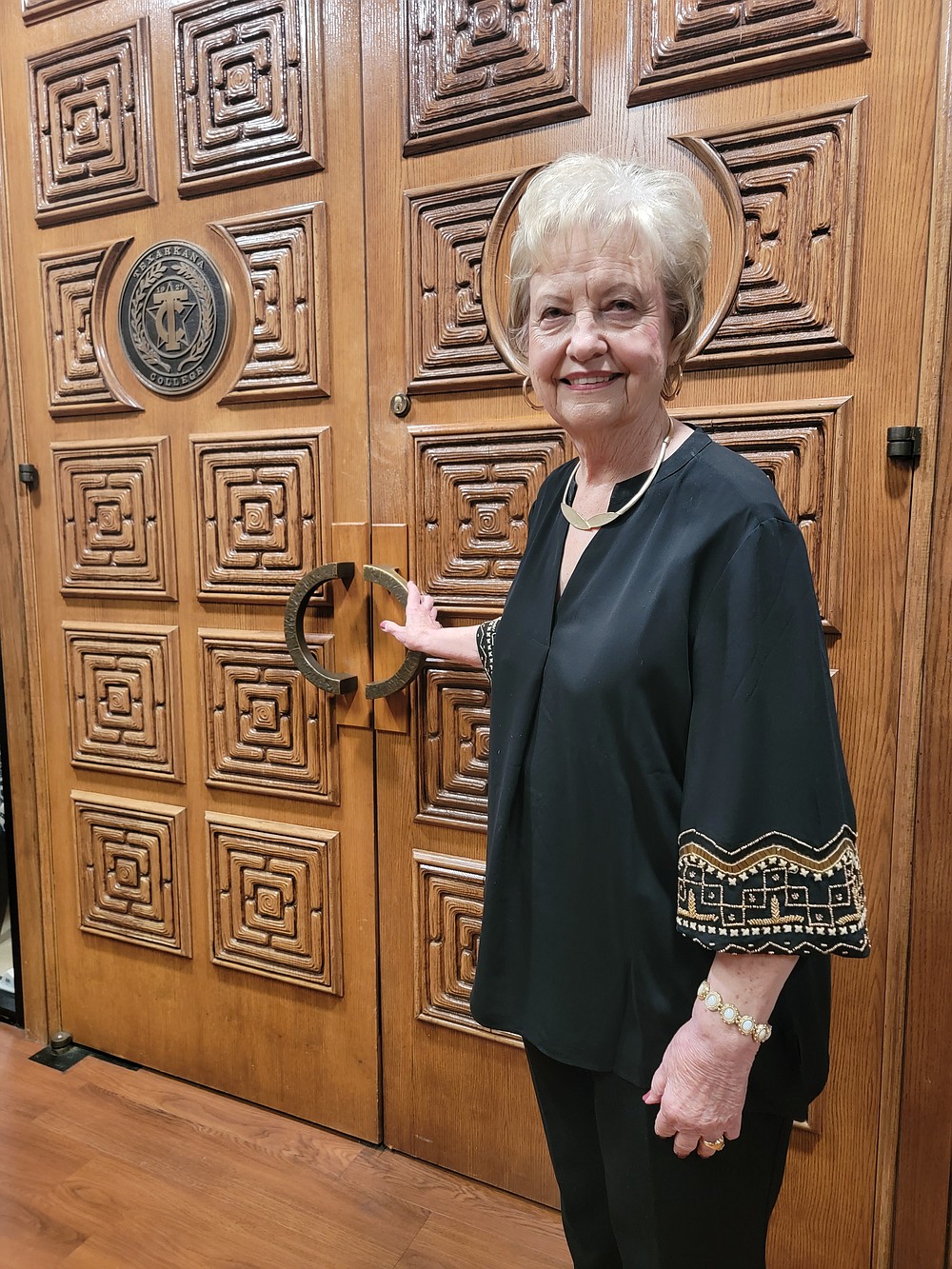 Anne Farris, a Dekalb native, has always considered herself a representative of school districts in Western Bowie County. (Staff photo by Christy Busby)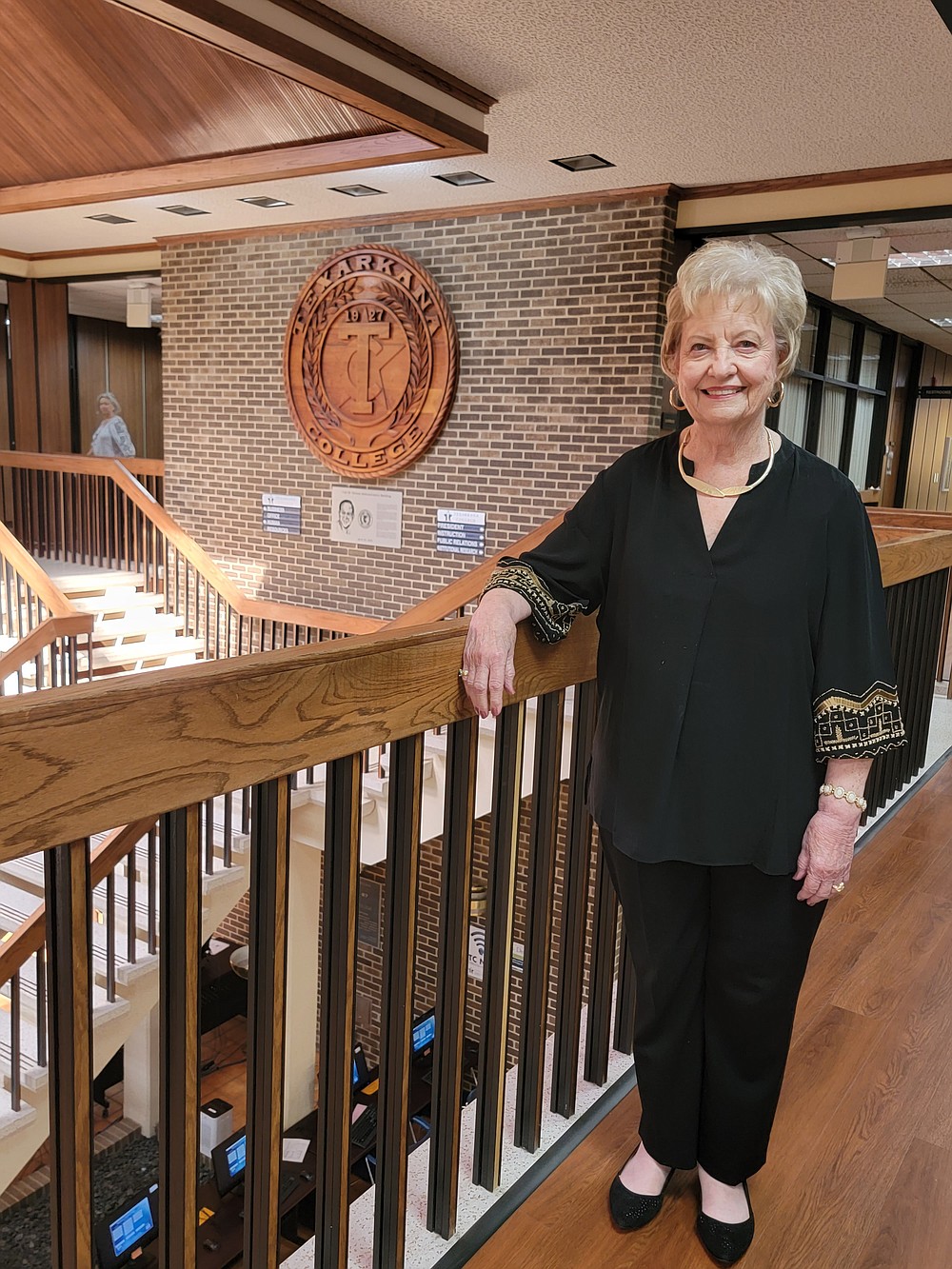 Anne Farris, a long time educator in Bowie County, said her background in counseling aided in her effectiveness as an administrator. (Staff photo by Christy Busby)
In 1992, Anne Farris became the first female superintendent in Bowie County history, She recently stepped down from the Texarkana College Board of Trustees after a long and distinguished career. (Staff photo by Christy Busby)