By Neil Abeles
Texarkana Gazette
Crafters are pleasant people.
They have to be, for in just a minute, they must share their love of what they do as a hobby and hope you will enjoy and purchase their work as well.
One meets crafters at fairs and markets. At Linden's recent block party during the day Saturday, almost a dozen crafters showed up to reserve tables and meet the public.
Several came for the first time. Some said they were nervous.
Here's a brief look at each of the 11 and a short description of the creative work they do. Perhaps you'll see them at the next market you attend. They're local and want to know you, too.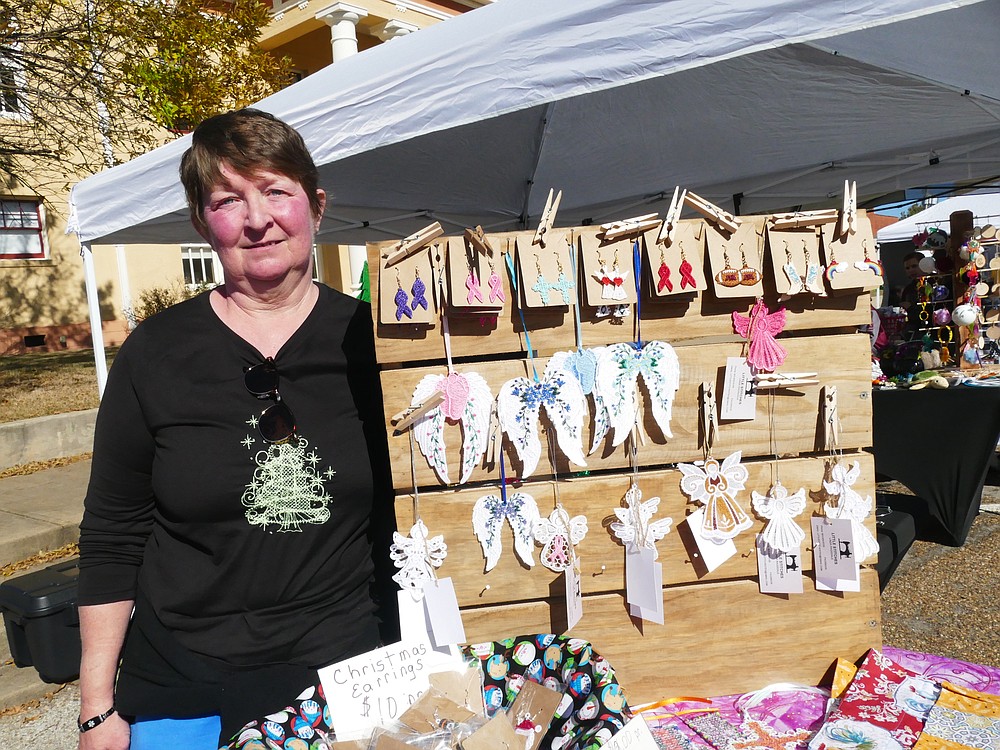 Linden's Linda Ragsdale has a magnificent name for her work. She calls it Little Stitches. She sews and embroiders personal items. One of her favorites is the egg holding aprons. Her angel wings are heavenly, too.