TEXARKANA -- Texarkana's local businesses continue to increase and prosper as they come upon the end of the year and brace themselves for holiday shopping. Texarkana's businesses not only feature a mix of longstanding as well as new enterprises, but also a variety of services and expertise Texarkana shoppers can find just down the street.
The downtown section of Texarkana has forever been the cultural and historical heart of the town. At one time, it was the beating heart of commerce in the town and that heart has once again begun to thump. Hart's on Broad is one of those outlets that answered the call when the new downtown beat began. All three ladies, veterans in their trades, have found prosperity in their new combined downtown location.
"Things are going well for us," said Debbie Liles, owner of Let There Be Design Gifts. "I've done better at this location than any other place I have run. Coming downtown was great, from my viewpoint."
Chelley Pickett has operated her apparel shop, Bones & Arrows, for some time online. But her brick-and-mortar location in Hart's on Broad has taken her business to another level. Not only that, but interacting with her customers face to face takes the relationship to another level entirely.
"Customers become good friends," she said. "Doing business with your customers this way, there is no substitute. Knowing each other, that's the essence of small, local business."
Natalie Liles, daughter of Debbie, operates NaTally's Salon. She brought over some of the hair technicians from her previous place of employment and has found she loves owning her own place.
"We love it here," she said. "Downtown Texarkana is a terrific environment, great place to do business, and to call a home."
Down State Line, Excalibur Comics & Games has been serving comics, game and sports cards fans for close to 35 years. A local institution at this point, they have also established a store in Shreveport. With shelves stuffed with vintage and new comics, cards and adventure game books, sets and components, fans continually come back for more.
Chase Fairless, retail manager, acknowledges that in the age of online retail, things are more challenging, but supporting your local hobby store is worth it for customers and the business alike.
"It would be great if everyone would shop local," he said. "It has become easy in this day and age to click and buy things at home in your underwear. If you want, almost anything can be bought that way and delivered. But shopping local keeps your local businesses in operation. This keeps people employed. This boosts all-around quality of life. Besides, in our business, it is worth it to go into the store, lay hands on the merchandise, see what you are actually buying. You may not know that item is what you want until you see it. Plus, with our customer base, we are talking about fans, not just customers. This is a community, which is just not the same online."
Heading over to Texas Boulevard, where a small cluster of businesses, both established and new, line the street, customers find a range of interests. At the Merchant House, a newer enterprise on the boulevard, one can find unique furnishings, local art and more recently, a greenhouse with living plants.
"We've been here three years," said Leah Alfaro, store manager. "Things have been going really well for us. We have plenty of business and at the same time, new customers finding us all the time. They drive along the boulevard, drive by, say, 'that place looks neat,' stop in and shop. Folks have found out about us via word of mouth, social media and scoping us out while driving down the road. The greenhouse, highly visible from the street, has brought in even more customers. Shopping local is what its all about, supporting your community. That's who we are."
Turning off Arkansas Boulevard onto Jefferson, one finds Lagniappe Specialty Meats, a shop featuring meats and other items made with Louisiana spice and flair. Co-owner Bobby Duhon emphasizes local shoppers being key in helping local small business owners to compete with big business.
"It is very important, our customers in that competition," he said. "They are the key to enabling us to do business successfully. In our business, some of our meats might be a bit more expensive, comparing us to the meat section and deli of some of the big corporate retailers. However, our meats are fresh and prepared right here in the shop. At the big box place, it probably was shipped in, pre-prepared. Ours, we have prepared it here, that's what we do all day, make it for you."
Bobby calls the customers a blessing from God.
"He brings them to us to let us help with their needs," he said. "And it is good to get to know them, and them to get to know us. We are glad to do so."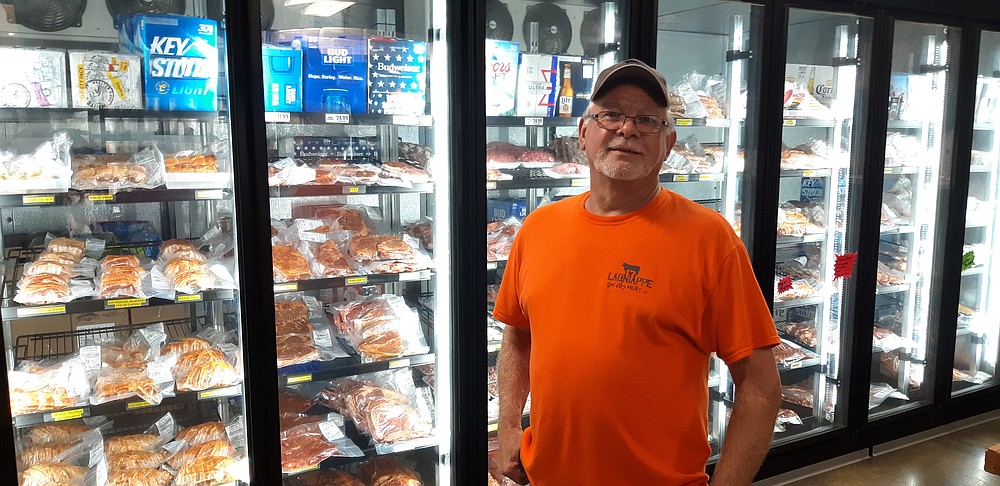 Bobby Duhon shows off some of the freshly made meats available at his shop, Lagniappe Specialty Meats. He acknowledges that compared to the large retail places, some of his meats can be a bit more expensive. But it is all locally made, locally prepared and, especially compared to the big box deli counter, fresh.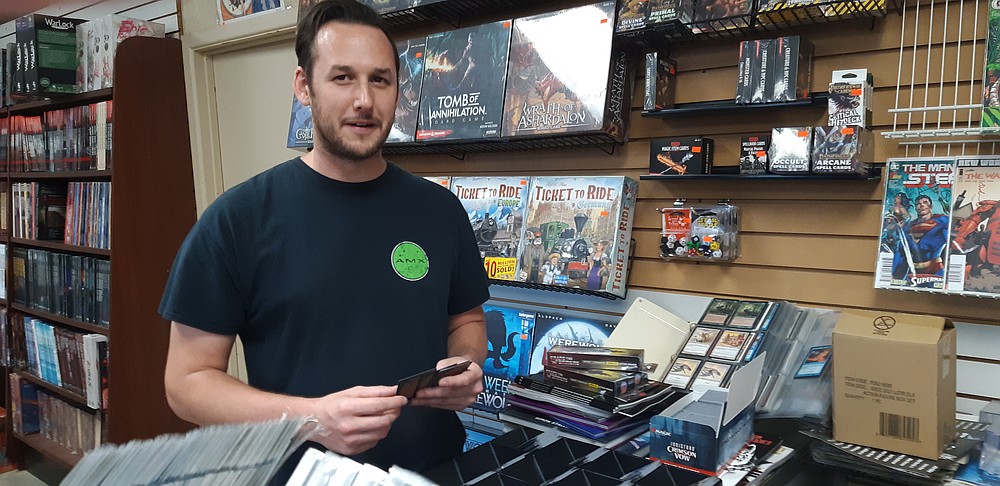 Chase Fairless, retail manager at Excalibur Comics & Games, organizes Magic The Gathering cards while chatting with customers. As a local business that has served Texarkana nearly 35 years, Excalibur and the fans who shop there are an established community who love what they do.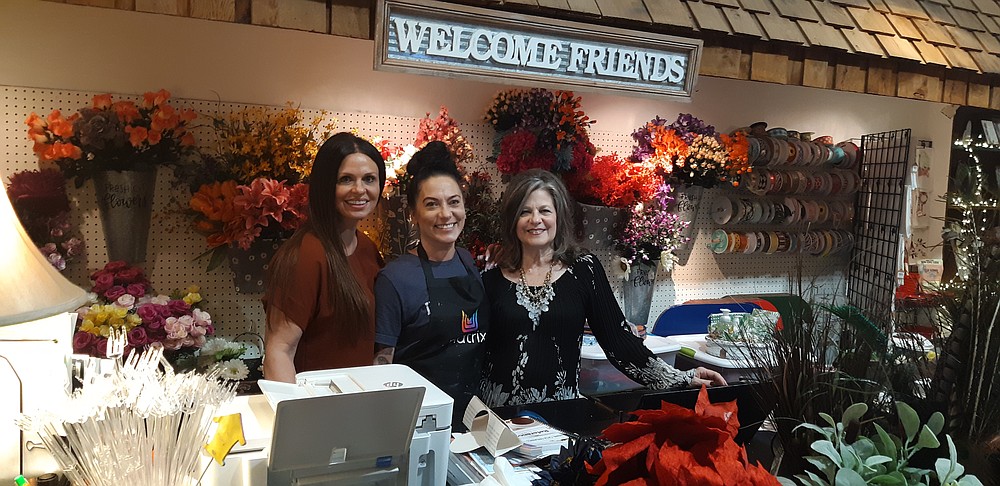 The ladies of Hart's on Broad, three businesses in one, welcome their customers visiting the downtown shopping district. Debbie Liles, right, owns Let There Be Design Gifts, Natalie Liles runs NaTally's Salon, and Chelley Pickett owns Bones & Arrow.