TEXARKANA, Ark. --A fire at Zapata Grill downtown appears to have been caused by a problem with the restaurant's exhaust system.
Shortly after 9 a.m. Tuesday, fire traveled up the restaurant grill's exhaust vent into the building's ceiling, Texarkana Arkansas Fire Department Chief David Fletcher said.
The fire was quickly contained and extinguished by firefighters from both sides of the state line.
Arkansas-side firefighters could see flames on the restaurant's roof when they arrived from Fire Station No. 1 in the Texarkana Municipal Building, which is just across Walnut Street. Smoke drifted out of the building as firefighters, some wearing self-contained breathing gear, worked to stop the fire from spreading.
Restaurant manager Deborah Wright said damage was limited and will require a lot of cleanup, especially of water used to put out the fire, she said.
"Not long," she said when asked if the restaurant will be closed for a while.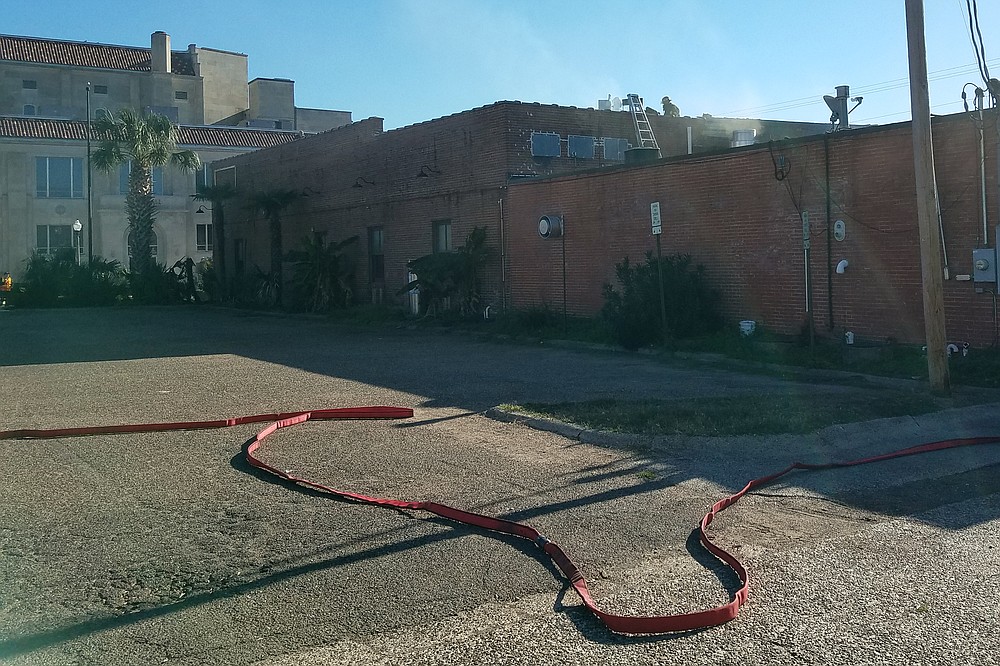 A firefighter works Tuesday morning on the roof of Zapata Grill in downtown Texarkana, Arkansas, after a fire started in the exhaust vent of the restaurant's grill. The fire was quickly contained and extinguished by firefighters from both sides of the state line, including some from Fire Station No. 1 in the Texarkana Municipal Building just across Walnut Street. (Staff photo by Karl Richter)