TEXARKANA, Ark.-- One person has been injured in a officer-involved shooting Wednesday evening at Zapata's Restaurant downtown.
The injury is not considered to be life-threatening, according to officials. The Arkansas State Police are investigating the shooting.
The shooting happened about 7:30 p.m., said Cpl. Kelly Pilgreen, spokesman for the Texarkana Arkansas Police Department.
Pilgreen said an off-duty TAPD officer was inside Zapata's when he allegedly "encountered a subject committing a felony crime." The incident resulted in the officer shooting the suspect.
The Arkansas State Police will take over the investigation, Pilgreen said. No other details were released by TAPD late Wednesday.
Zapata's Restaurant is located at 217 Walnut St.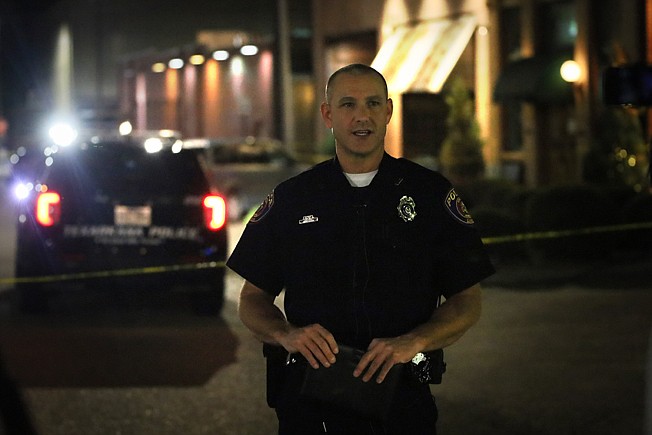 Texarkana Arkansas Police Department spokesman Cpl. Kelly Pilgreen near Zapata's Wednesday night, where an officer-involved shooting took place. Arkansas State Police will investigate the shooting involving an off-duty TAPD officer. (Staff photo by Danielle Dupree)