Halloween is all about a haunted cemetery. Cass County has such a Boot Hill.
It's the Lonny and Keri Winters home in Huffines, on a hill just past the intersection of Farm to Market Roads 1841 and 251.
One might call it Scare Hill. It's best seen when the sun is setting -- the time when demons come out.
The scene is of ghouls interacting with one another. Here a skeleton is hanging from the limb of the single tree which is shading the R.I. P. gravestones. Mr. Bones is dangling heavy chains, too.
High in the air above, a young ghost is trying to climb onto the seat of a child's swing. Down low, mummies rise up from their coffins. Spooks are digging up cadavers, and vultures on the roof's edge behind are awaiting their chance to pounce.
A family of eight or 10 white spirits is dancing.
And at least one Creepy Psycho seems to have murder and mayhem on its mind as it spreads its arms and smiles grimly while looking straight at you.
This is all happening near the very quiet community of Huffines.
Otherwise, down the road, the Baptist church with its manicured front lawn has its gated and fenced resting place in perfect order for well-buried spirits. Just across the road is the town's community center, once the school and the community's pride.
But during the month of October, Scare Hill rises.
If one is a city slicker on top of this windswept hill out in the country with no place to hide and no one to talk to, the town person will begin to feel the grass grabbing at one's feet. It's chilling.
If voices were to be heard, one would be heading for the car door ... fast.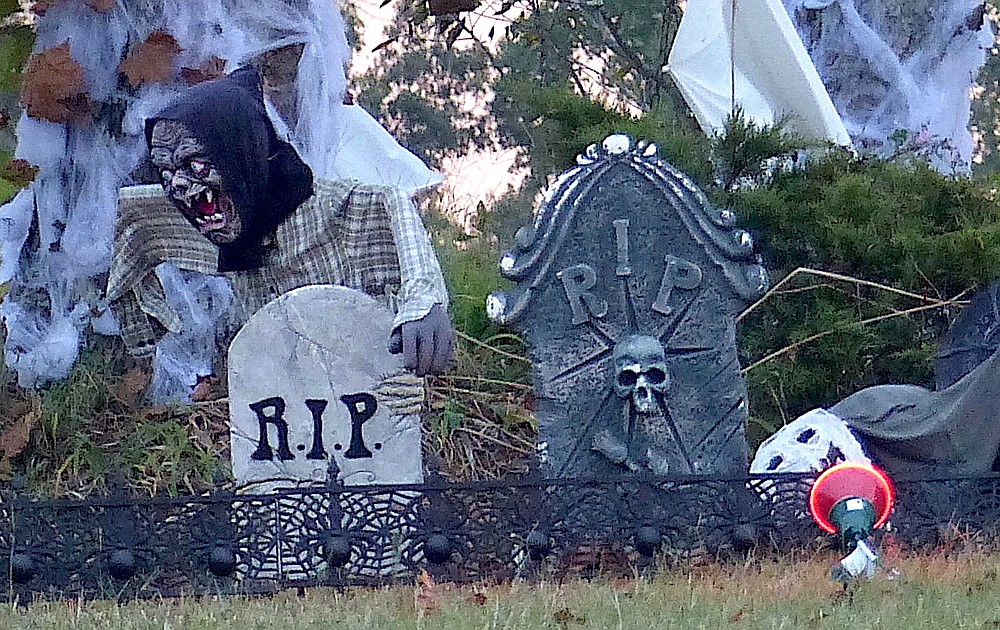 It's not well known but, truth is, ghosts and ghouls can't read. They think R.I.P. means "Really I'm Pretty!" Don't tell them any differently if you see one.

Every October, the residents on the top of this hill in Huffines turn their front yard into a very scary place. Even dogs are afraid of this yard, the rumors say. It is the home of Lonny and Keri Winters, and one of the most scary in the county.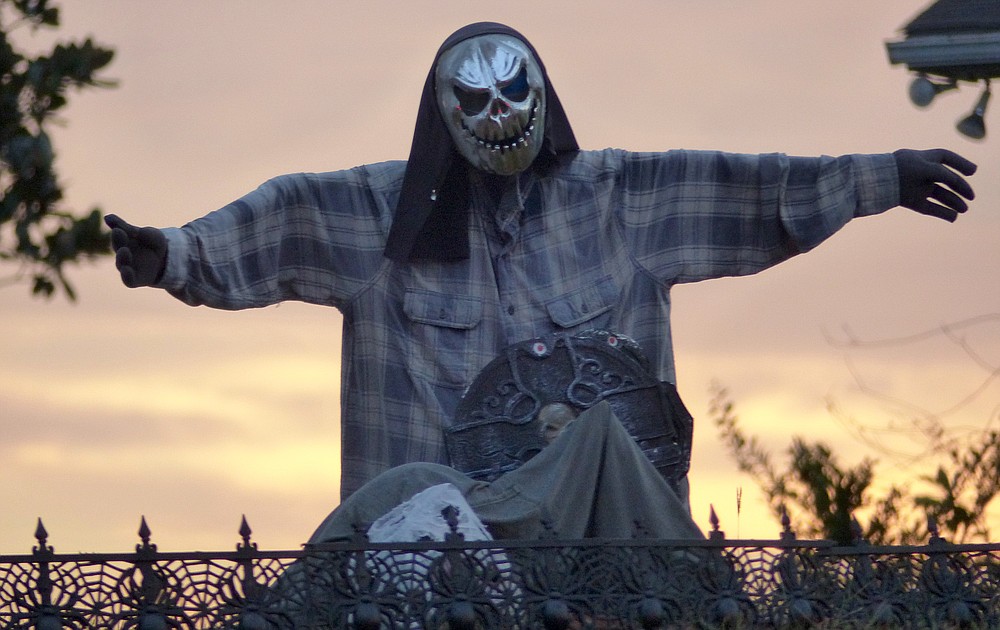 This is one Creepy Psycho no one wants to meet anywhere, anytime, that's for sure.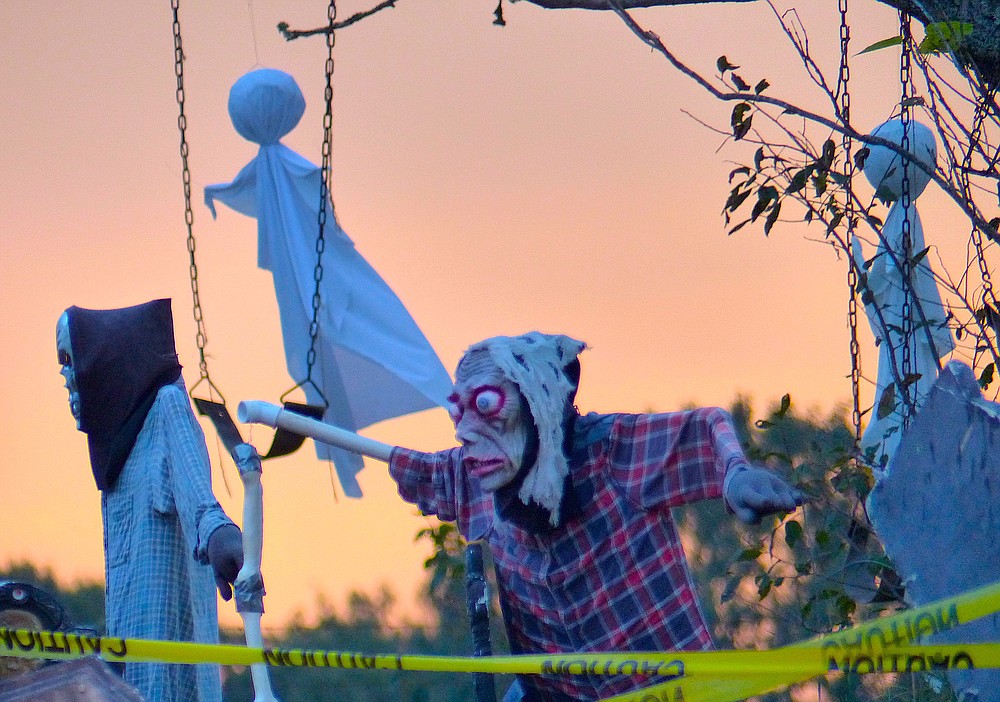 Yes, of course, ghosts and ghouls must have a place to play, especially leading up to Halloween, the one day of the year they will be allowed to stay out longer. Here they are taking turns swinging.