James Hansen and his neighbors live near downtown Texarkana, Arkansas, and are seeking to do their part to improve their neighborhood.
Hansen said he is so proud of Arkansas-side's downtown and the resurgence in businesses opening, people going downtown on Friday and Saturday nights and the overall improvements in downtown.
The back of his property faces Broad Street between where it intersects with Linden and Senator streets.
Hansen and his neighbors have been busy the last couple of days putting fencing up to improve the property and scenery for those traveling downtown on Broad Street.
--Christy Busby Worsham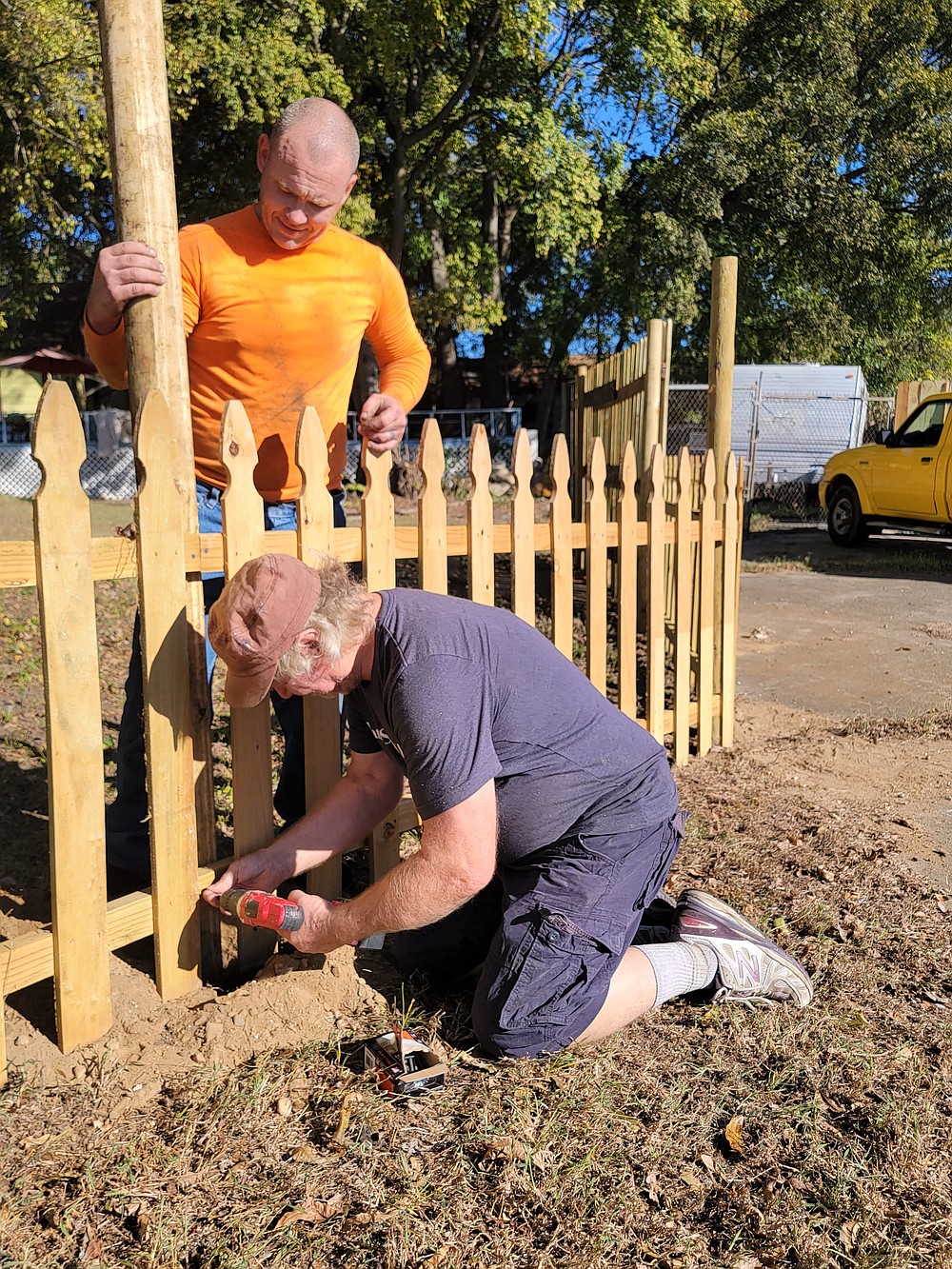 James Beck, left, holds fencing in place while Ronald Hansen, kneeling, drills it into a pole to hold it into place on Monday morning. Hansen's back property line faces Broad Street between its intersection with Senator and Linden streets. Hansen said he was inspired to put up fencing to spruce things up because of all the improvements in downtown Texarkana Arkansas. (Photo by Christy Busby Worsham)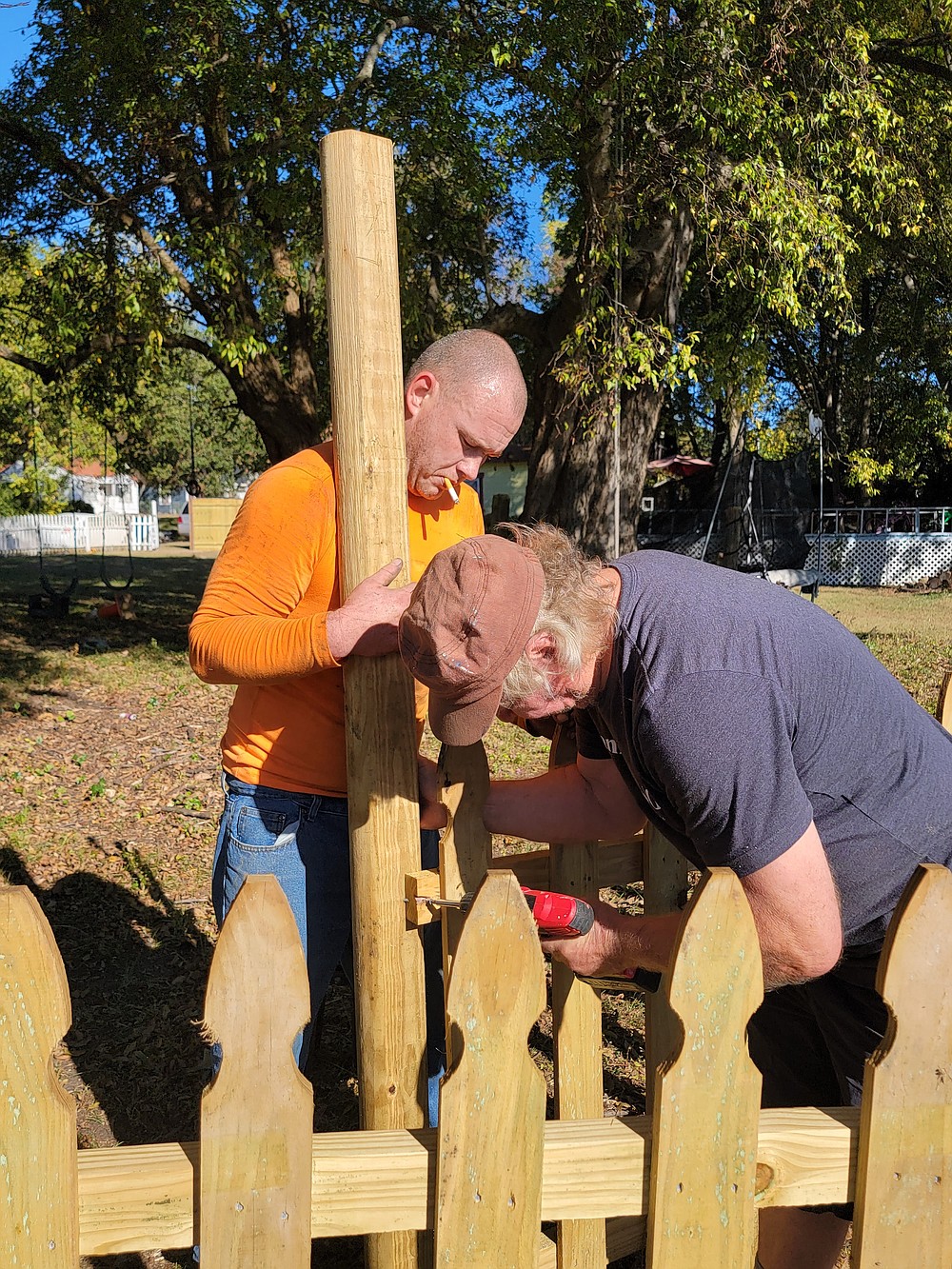 James Beck, left, holds a pole in place while Ronald Hansen, kneeling, drills fencing into it on Monday morning. Hansen's back property line faces Broad Street between its intersection with Senator and Linden streets. Hansen said he was inspired to put up fencing to spruce things up because of all the improvements in downtown Texarkana Arkansas. (Photo by Christy Busby Worsham)
Chaz Newman, left, and James Beck place a pole in the ground, prepping it for a section of fencing. (Photo by Christy Busby Worsham)
Chaz Newman, left; James Beck, center; and Ronald Hansen, operate an auger to drill a hole for a fence post on Monday morning near downtown Texarkana, Arkansas along Broad Street. (Photo by Christy Busby Worsham)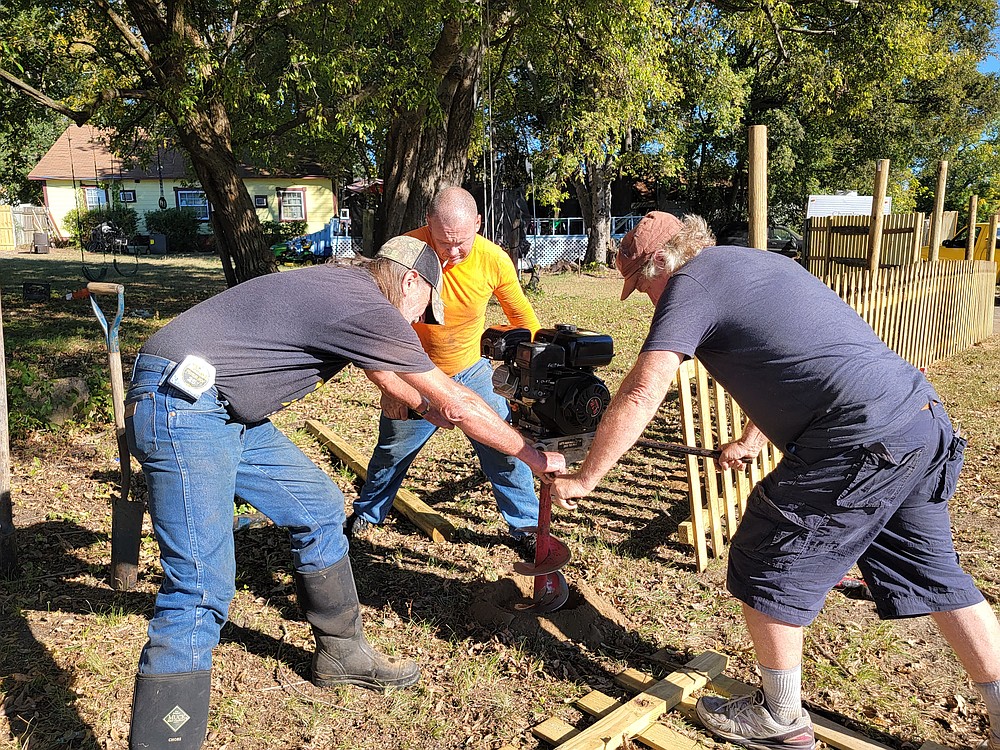 Chaz Newman, left; James Beck, center; and Ronald Hansen, operate an auger to drill a hole for a fence post on Monday morning near downtown Texarkana, Arkansas along Broad Street. (Photo by Christy Busby Worsham)