TEXARKANA --Winners of the ArkLaTex 60 Strong calendar model search spent a few days earlier this month posing for photos that show just how fit and active a person's 60s can be.
The 12 winners will each be featured on a page of the 2022 ArkLaTex 60 Strong calendar. Seven of the winners are from the Texarkana area. Four are from Longview or Tyler.
ArkLaTex 60 Strong is a public service program that celebrates 12 local seniors between ages 60 and 69 who prioritize health and fitness, give back to others or perhaps have overcome an obstacle in their life, said Laura Nelson of Stafford Communications. Nelson is doing marketing for the program.
Collom and Carney Clinic in Texarkana and Diagnostic Clinic in Longview are sponsors of the ArkLaTex 60 Strong contest in conjunction with the launch of LiveWell Senior Care Advantage, a program designed to provide seamless and greater coordination of care for their senior patients.
"We wanted to celebrate seniors who are healthy, fit and paying it forward in the community," says Mary Dwight, chief operating officer of Collom and Carney Clinic. "It was an honor to shine the spotlight on these inspirational seniors, many who have health challenges. The ArkLaTex 60 Strong Ambassadors send a message that your 60s is not a time to 'give up' or 'slow down.' Rather, it's a time to live life to the fullest," Dwight said.
In addition to appearing in the calendar, winners received a professional photo shoot and compensation for their modeling time.
People were nominated by friends or family members. Most nominees were active in the community, have overcome the odds or reached a high level of fitness.
Contestants were judged on their commitment to health and fitness, community involvement, volunteerism and how they are inspirational to others.
All proceeds from the calendar will benefit Meals on Wheels of America through Senior Citizens Services of Texarkana Inc., Meals on Wheels Ministry Inc. and David E. Boone Sr. Ministries, which operates senior citizen centers in Texarkana and other locations in Southwest Arkansas.
Texarkana resident Robert Radford said he was surprised when he received the phone call he had been selected for the calendar.
"I didn't know anything about it. My son nominated me so I was surprised," Radford said.
Besides the group photo shoots, Radford was photographed for his calendar page at the Four States Auto Museum.
"It was a fun experience. Everybody was so nice," he said.
Radford has overcome a number of major health issues in his life but tries to keep an upbeat attitude.
"I just enjoy life," he said.
He has mixed feelings about family and friends seeing his photo in the calendar.
"I'm not much on bragging on myself or anything. They might need the photo for target practice though," he laughed.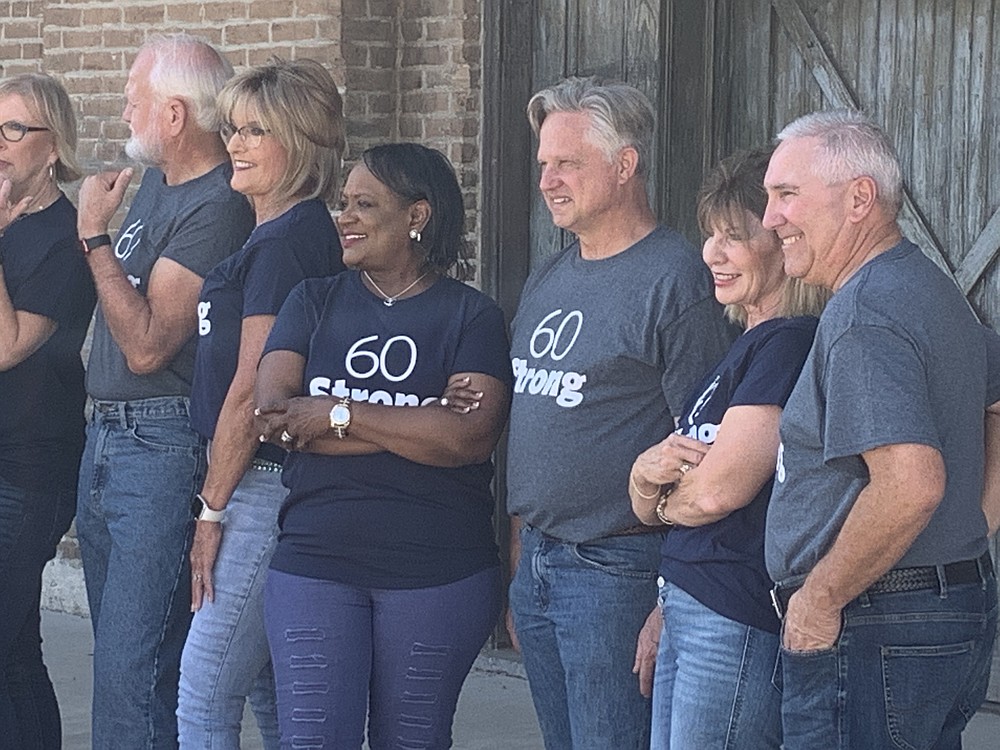 David Peavy and Glenda Forte wait for a photo shoot in front of the 1894 Building in downtown Texarkana. The building was one of the backdrops for the ArkLaTex 60 Strong Calendar.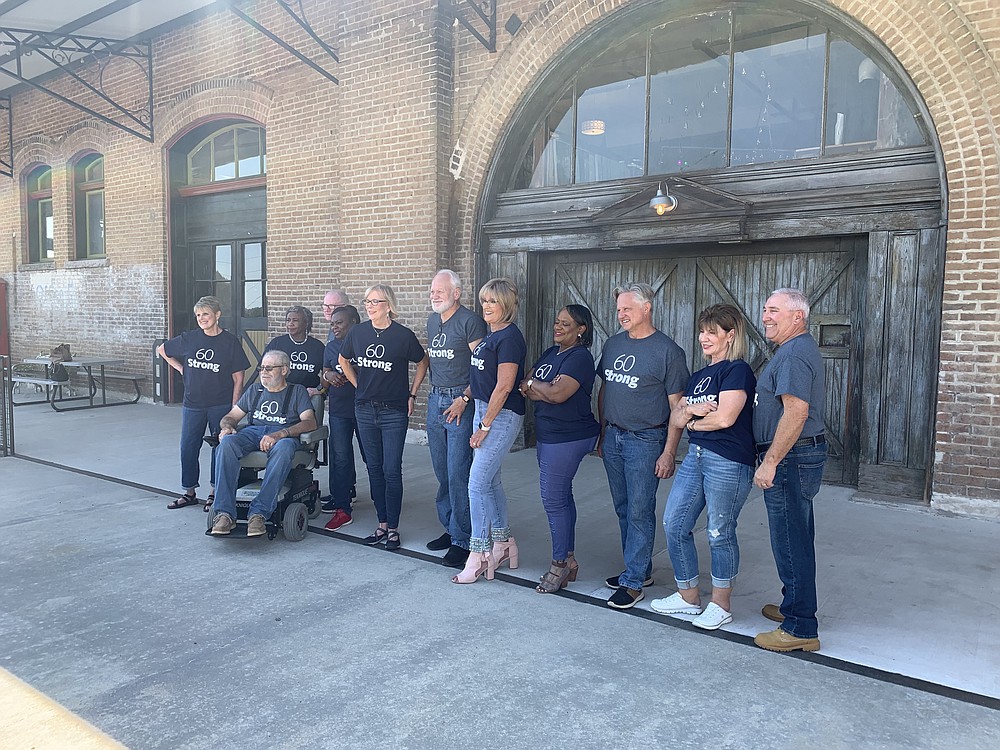 The winners of the ArkLaTex 60 Strong contest pose in front of the 1894 Building in downtown Texarkana.