BEVERLY STEPHENS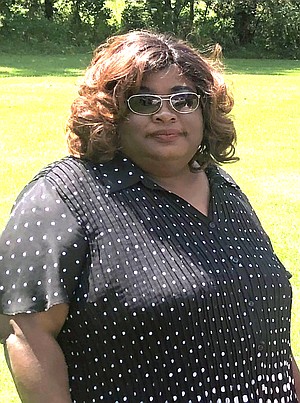 Beverly Ann Stephens, 48, went to be with the Lord on November 17, 2021. Beverly was born November, 4, 1973, in Atlanta, Texas to Felton Stiger and Kay Stiger. She attended Atlanta High School and Tyler College.
Service will be held 11:00 AM, at Shiloh Missionary Baptist Church on Friday, November 26, 2021, Rev. Arlister Maxie, Pastor and Elder Hebert Harper, Officiating. Viewing will be from 10:15 AM until 10:45 AM on Friday, November 26, 2021 at Shiloh Missionary Baptist Church. Burial will be at Ware Cemetery, Domino, Texas under the direction of ColemanAtlanta Funeral Home.
Beverly was preceded in death by her father, Felton Stiger; sister, Francis Stiger; brother, Alvin Stiger; and nephew, Bobby Stiger.
Mrs. Stephens is survived by sons, De'Vas (Ambriyanna) Stiger and Joshua Burns; mother, Kay Bryant; sisters, Linda McKinney, Mattie Chamblee, Hattie (Alfred) Lemke, Marie Miller; bothers, Wilfred (Sharon) Stiger, Donald Stiger, Michael Stiger; grandchildren, De'Vas A'Trillion Stiger and JaySiree Burns; special friend, Jerry; as well as a host of nieces and nephews.
Published November 24, 2021