Clifton Perry Peninger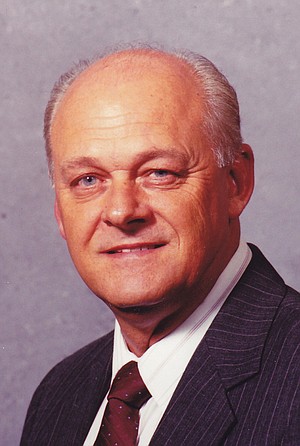 Clifton Perry "Pop" Peninger, age 80, of Atlanta, Texas, went to be with the Lord Tuesday, October 12, 2021 at his residence surrounded by family.
Clifton was born July 21, 1941, in Kosciusko, Mississippi, to Preston and Bessie Peninger. He was retired from Cooper Tire and Rubber Company; and had worked for Price Hardware and had been a Music Minister in several area churches. He attended First Baptist Church, Bloomburg; enjoyed music; playing tennis in his earlier years and was an avid Jeopardy fan. He was preceded in death by his parents; a brother, Cleve Peninger; niece, Robin Phelps; nephew, Jamie Farmer; brother-in-law, Dennis Phelps; sisters-in-law, Carolyn Roberts, Linda Farmer, Karen Peninger; and his Father and Mother-in-law, James and Lois Farmer.
He is survived by his wife, Betty Peninger of Atlanta, Texas; daughters, Cynthia Ethridge and husband Roy of Atlanta, Texas, Becky Allday and husband Frank of Atlanta, Texas, Kimberly Hammonds and husband Bo of Atlanta, Texas; son, Wade Peninger of Shreveport, Louisiana; brother, Clarence Peninger and wife Terri of Florida; sisters, Betty King and husband Russell of Shreveport, Louisiana, Dorothy Phelps of Benton, Louisiana; grandchildren, Paige Butts and husband Will, Cameron Davis, B.J. Hammonds, Blaine Hammonds, Conner Ethridge, Chad Peninger and wife Holly; great-grandchildren, Bentley Butts, Hadley Butts, Beckham Butts, Heston Peninger, Addison Peninger, Katilyn Peninger; and a number of nieces, nephews and other relatives.
Funeral services will be 2:00 pm, Friday, October 15, 2021, at First Baptist Church, Bloomburg, under the direction of Hanner Funeral Service, with Bro. George Thomas, Bro. Gary Terry and Bro. Frank Peninger officiating.
Visitation will be Thursday, October 14, 2021, from 6 pm to 8 pm at Hanner Funeral Service.
Interment will be in Brown Cemetery.
Guest registry is available at www.hannerfuneralservice.com.
Published October 13, 2021