Nancy Jo Leavings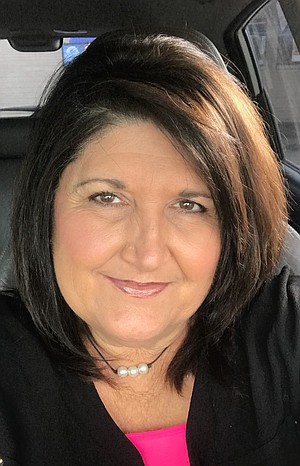 Nancy Jo Leavings, 62, passed from this life into the presence of God, October 11, 2021 at a Texarkana, Texas hospital, surrounded by a loving host of family members.
She was preceded in death by her parents and a very special brother-in-law, Herman L. Minter.
She is survived by her husband, Clifton Ray Leavings of Simms, Texas; her sister, Donna J. Minter of Simms, Texas; three stepchildren, Michael Leavings of Orange, Texas, George and Candi Leavings of Vinton, Louisiana, and Laura and Dakota Baker of Millry, Alabama; five grandchildren, Russell, Olivia, Harley, Shelby, and baby Harmon Ellis; three uncles, Franklin Dee Kruse and Michael "Sherman" Crabtree of Simms, Texas and Charlie and Gladys Crabtree of Yantis, Texas; and numerous other relatives and friends.
Graveside services will be 10:00 A.M. Friday, October 15, 2021 at Sand Hill Cemetery in Simms, Texas under the direction of Bates Family Funeral Home with Bro. Shannon Crawford officiating.
Visitation will be held 6:00 P.M. to 8:00 P.M. Thursday, October 14, 2021 at Bates Family Funeral Home in De Kalb, Texas.
Memorials may be made to the charity or church of your choice.
Online registration at www.batesfamilyfuneralhome.com.
Published October 13, 2021