Story and Photos By Neil Abeles
Texarkana Gazette
Linden is not known as the city of lights. It's more about music, famous courthouse, county seat and friendliness than marketing.
But go there at night sometime, and one will see the town is trying. Lights are on, led by the state's oldest courthouse in continuous use. Close by, the older of the two water towers turns colors. Several businesses keep their storefront lights on. Some seem to add bulbs to their night displays.
One business has a giant armadillo on its sidewalk. Customers have to walk around.
City hall has flower displays on its front. The second story of the Community Services of Northeast Texas building, which used to be the county office building, has colored lights blinking in its windows throughout the night.
The post office keeps its street and foyer lights on. There's more. Around the courthouse corners, lamp lights and posts recall days of yore.
One has to get up early or stay up late to watch and appreciate the Linden square which is lighted even if not alive with crowds of people.
"We have what a lot of other towns do not. A real square people can walk around. With something going on or seeming to be coming," said one citizen.
One day, perhaps Linden could be called a town of lights. Off in the distance there might be the sound of music from Music City Texas or the sound of softball from the ball field. In city park, strollers might be walking the concrete exercise paths. Disc golf is soon to come there. Off the square quite a little way, Little League baseball makes a lot of noise in the Crow-Heath Park while tennis and basketball courts are lighted and cared for.
Linden might call itself the city with sounds of light.

Jo Anna Duncan's Olde 1852 Market Company storefront is quite lively with chairs and tables to enjoy the open air.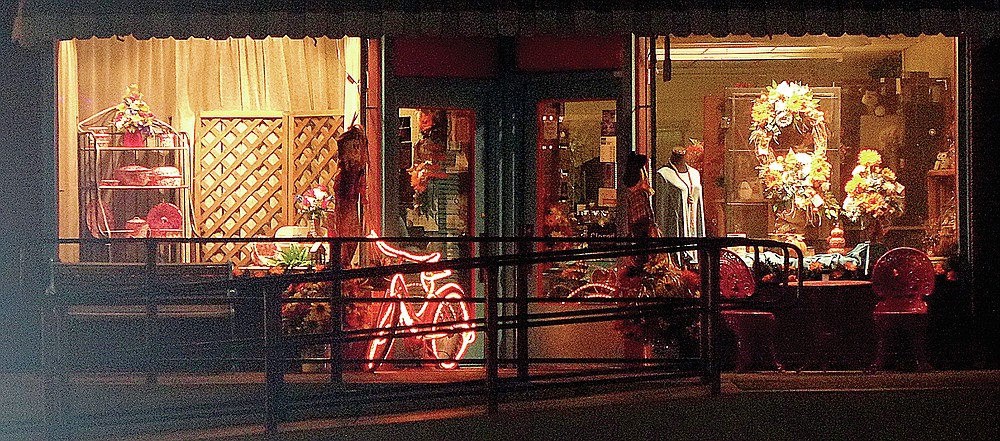 It's hard to know even how Carla Surratt lights up her bike in front of her flower shop on the Linden square.
Community Services of Northeast Texas has purposely lighted up its corner of the Linden square, said Director Lucky Boyd.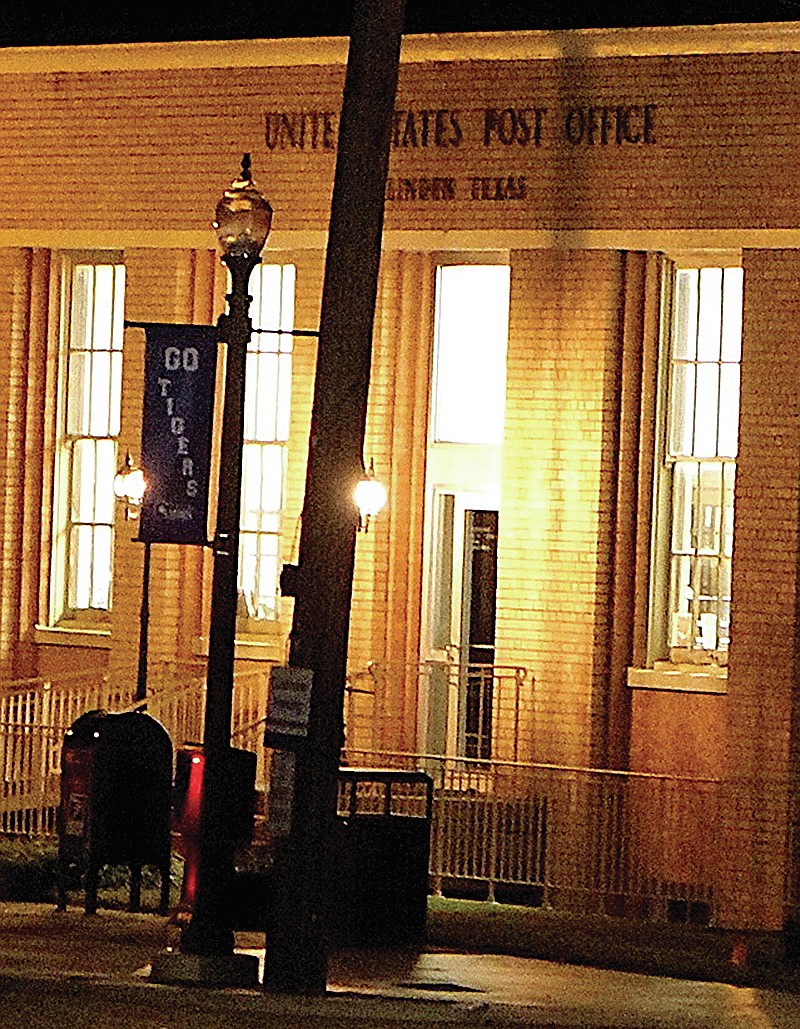 Linden's post office is lively and well used.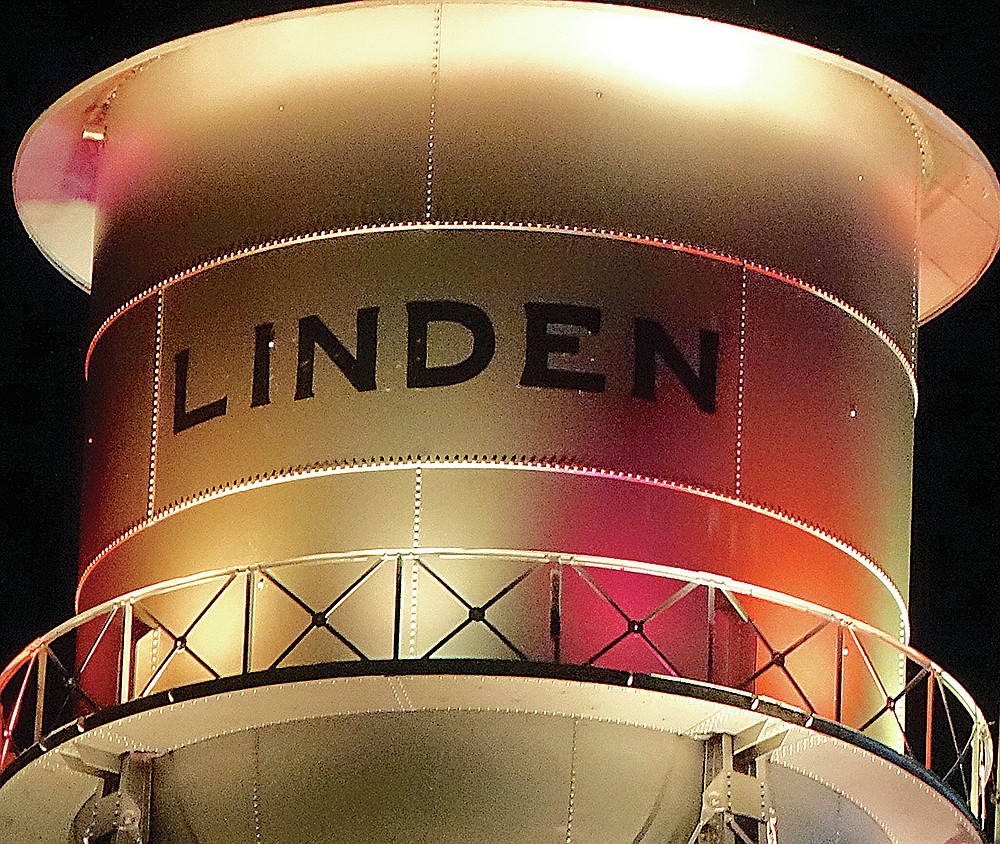 The Linden water tower takes on a new color at night.