Starbear Studio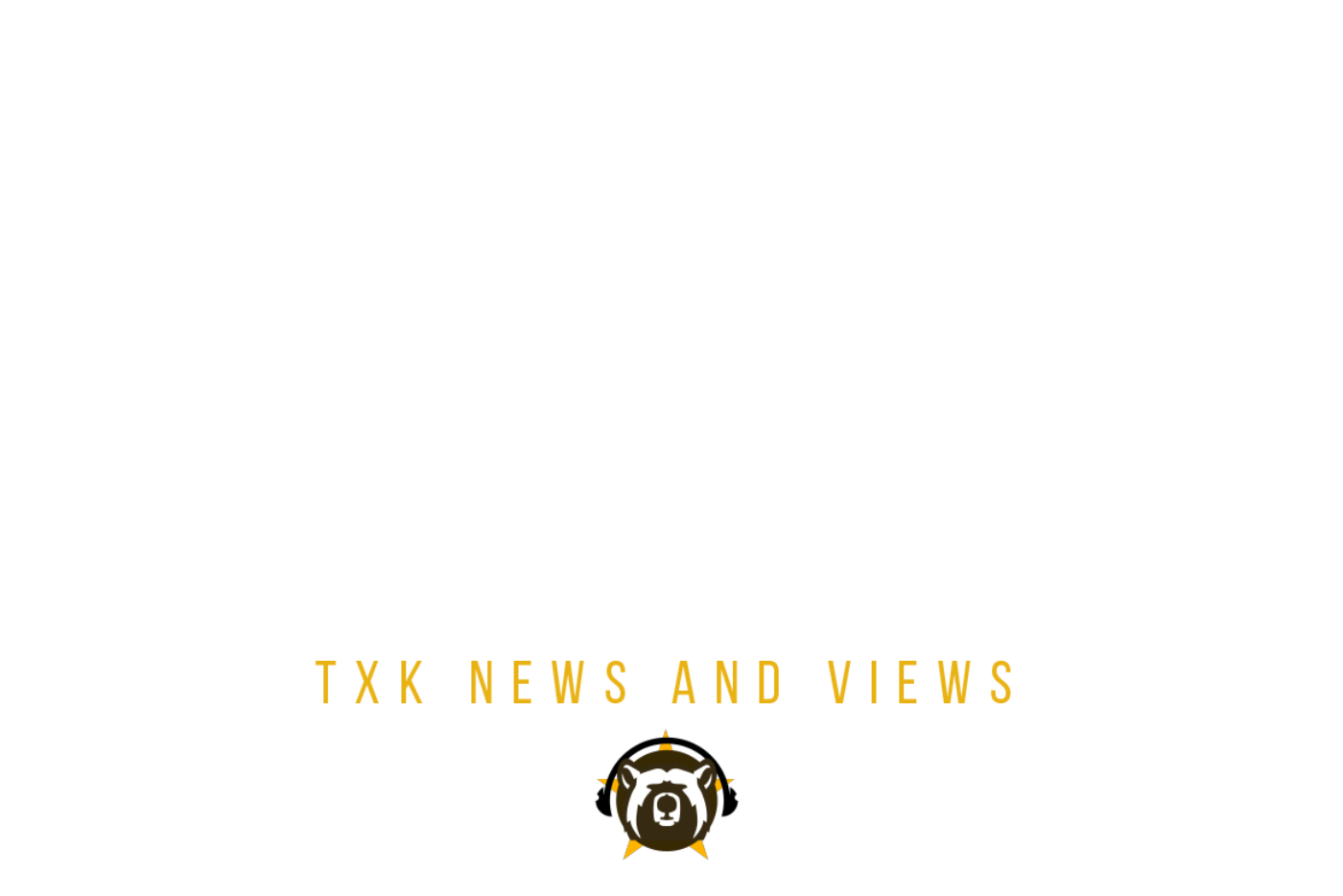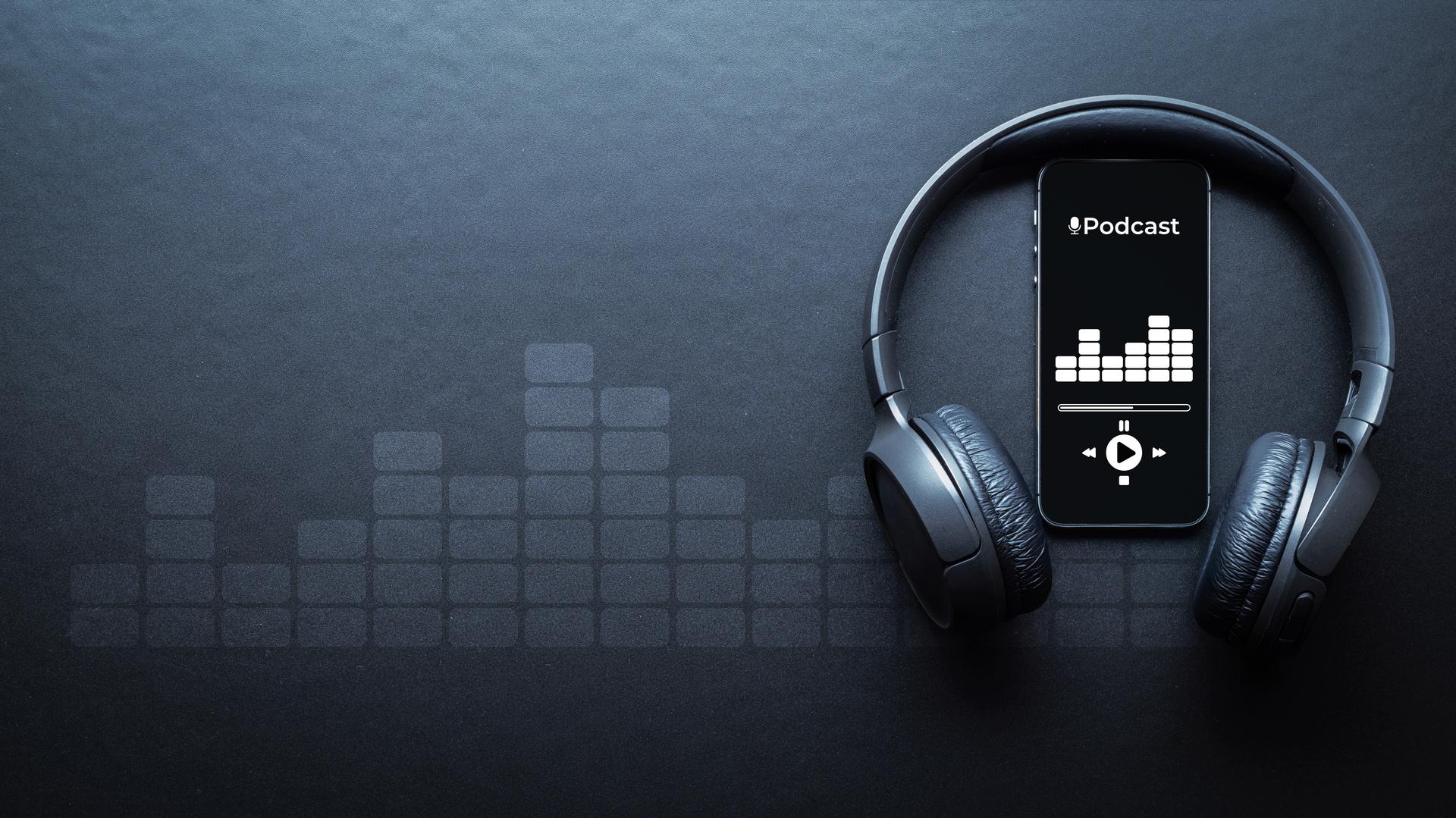 ON THE LINE
Texarkana News & Views
In July 2021, the Texarkana Gazette unveiled its podcasting initiative, providing weekly podcast episodes that add depth and diversity to news coverage.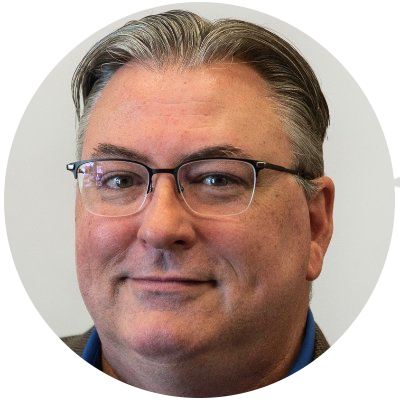 LATEST EPISODE
Scott Norton, TexAmericas Center
As executive director and CEO of TexAmericas Center, Scott Norton oversees one of the Texarkana region's most important economic assets.
That proved true last week, when the Gazette broke the news that an ammunition plant employing 400 people will soon begin operations at the Center.
It was the perfect opportunity to catch up with Scott about some recent developments at TexAmericas Center, and what the future holds there.
Find this episode and more wherever you listen to podcasts.
You may not know Darlene Taylor's name, but there's a good chance you've seen one of the dozens of murals she has painted in the Texarkana area. She and host Karl Richter spoke about her journey from grieving widow to successful small business owner — and how she keeps her creative spirit thriving.
12.28.2021
Joe Saul-Sehy (Encore)
Texarkana resident Joe Saul-Sehy's Stacking Benjamins podcast has won awards and gained a loyal audience by providing financial advice with a light, humorous touch.
12.21.2021
Christy Busby Worsham
Christy Busby Worsham is leaving the Texarkana Gazette after more than 30 years as a city government reporter and city editor. In this episode, she and host Karl Richter looked back at some of the most memorable people and stories she encountered during her long career.
Texas Democrat Beto O'Rourke is back on the campaign trail, this time challenging incumbent Republican Gov. Greg Abbott. The election is almost a year away. But O'Rourke has already begun traveling around the state, stumping in cities large and small.
When a motocross accident left Bowie County, Texas, native Chad McCrary without the use of his legs, his first reaction was despair. In this episode, host Karl Richter spoke with Chad about how he overcame that adversity to become a professional bodybuilder, motivational speaker and author.
Lynn LaRowe's name is very familiar to Texarkana Gazette readers. As the Gazette's longtime legal affairs reporter, Lynn has covered the biggest local crime stories of the last 15 years, as well as hundreds of other cases and lawsuits.
11.16.2021
Corrine and Tyron Hinton
This episode features retired Marine Staff Sgt. Tyron Hinton and his wife, Dr. Corrine Hinton, an associate professor of English at Texas A&M University-Texarkana. Tyron had several combat deployments to Iraq and Afghanistan and sustained injuries. Corrine became a military caregiver for her husband and works to bring awareness and help to the parents, friends and partners who serve in caregiving roles for veterans. She is an alumni fellow with the Elizabeth Dole Foundation, which is committed to empowering, supporting and honoring our nation's military caregivers.
From Texarkana to New York, L.A. and almost two decades in Paris, Carol Miles has led an extraordinary life. As a pioneering woman of color in the world of high fashion modeling, a singer, a restaurateur and now as a champion of composer Scott Joplin's legacy, she has used her talents to break barriers and better communities.
For this week's episode, host Karl Richter spoke with Jenny Walker, executive director of the Literacy Council of Bowie and Miller Counties . She leads the Literacy Council's mission to fill a wide variety of educational gaps in the Texarkana community, and she spoke about some of the exciting new projects and programs the Council has in store. It's a LOT more than just teaching people how to read.
10.26.2021
Halloween Special: Scarlett Lewis and Pamula Pierce Barcelou
This special Halloween episode features a double dose of Texarkana thrills and chills. In Part 1, host Karl Richter spoke with Haunted Texarkana Ghost Walk host Scarlett Lewis about the tour and her love of local history, and she shared some of her favorite spooky tales. Part 2 is a conversation with Pamula Pierce Barcelou, whose father, Charles B. Pierce, made two iconic horror movies — "The Legend of Boggy Creek" and "The Town That Dreaded Sundown" — in and around Texarkana, based on true local stories. She spoke about her father's legacy in the horror genre and beyond, and what she's doing to preserve it.
10.19.2021
In Memoriam Aaron Brand
Colleagues, friends and loved ones share their thoughts and memories about the late Aaron Brand. Aaron died unexpectedly the weekend of Oct. 2 at his home after a two-decade career as the Texarkana Gazette's features reporter, covering culture, arts and entertainment, among other subjects. Closing music: "I'll Be Seeing You" performed by Marc-Andre Bougie and Candace Taylor.
10.12.2021
Mayoral candidates' forum
This episode focused on this 2021's race for mayor in Texarkana, Texas. Mayor Bob Bruggeman was seeking a fifth consecutive term in office. Former City Council member Brian Matthews was challenging him for the seat.
Ina McDowell is in the forefront of efforts to bring Texarkana's long-neglected downtown back to thriving life. As executive director of Main Street Texarkana, she works to keep downtown rooted in its past as it progresses into a new future.
9.26.2021
Local History: Who was sideshow giant Big Jim Patterson?
When Houston-area technology professional Benny Prince began researching his Ark-La-Tex roots, he had no idea he would meet a character literally larger than life. James Wesley "Big Jim" Patterson, Prince's great uncle, stood out in the family story as much as his reported 8 foot, 4 inch height stood out among residents of Bloomburg, Texas, where he died on Halloween 1920.
As president and CEO of economic development organization AR-TX REDI , Rob Sitterley leads local efforts to bring new businesses and well-paying jobs to Texarkana . Host Karl Richter talked with Sitterley about what it will take to rev up the regional economy and how REDI has been working to do so since its beginning in 2018.
9.7.2021
Betty Jackson Carpenter
September is National Suicide Prevention Month, and for this week's episode host Karl Richter spoke with some of the people leading the regional and local efforts of the American Foundation for Suicide Prevention.
8.31.2021
Sabrina McCormick
Gazette reporter Aaron Brand interviews longtime Texarkana journalist Sabrina McCormick about her recent travels and studies in Northern Ireland — and Sabrina plays a couple of traditional songs on the harp.
As executive director of the Texarkana Symphony Orchestra , Andrew Clark is responsible for one of the Twin Cities' most prominent cultural touchstones. Since 2008, Clark has been in charge of TSO's long range planning, fundraising, development, marketing and administration.
Ark-La-Tex Comic Con founder Ray Couch has a passion for all things fantasy and sci-fi that's infectious. Host Karl Richter and Couch talked about what's in store at this year's convention — coming up Labor Day weekend — and dug a little deeper into what makes so-called geek culture so popular.
8.10.2021
Special Music Episode: Heather Linn and Jase Bryant
In this special episode, arts and entertainment reporter Aaron Brand takes the wheel to introduce and interview local musicians Heather Linn and Jase Bryant. They talked about their musical partnership and performed a few of their original songs.
Dr. Ben Neuman talks about the science behind the COVID-19 pandemic, the virus that caused it and the vaccines that promise to bring it to an end. Neuman didn't intend to become one of the most trusted science communicators of the COVID-19 pandemic.
Host Karl Richter talks with Texarkana, Arkansas, City Manager Jay Ellington about his career, learning about the city and his three-point plan for making it better.
Texas-side Interim City Manager David Orr talks about his deep Texarkana roots and all the latest in city government, including some of the big projects coming up in the second half of the year.