(EDITOR'S NOTE: October is Breast Cancer Awareness Month. On the Sundays in October, the Gazette will feature those who have survived and are thriving despite their battle with the disease. The stories will be told in each woman's own words. Today, Shavonnaca "Sha" Rowe shares her story.)
April 8, 2021 will be a day I'll never forget.
It started as a normal day; I had a follow-up appointment with my gynecologist because she had discovered a lump in my breast during my yearly annual appointment.
I was nervous, but at the same time it was no big deal because I had experienced that before and it turned out to be a non-cancerous fibroid.
The doctor entered and I could tell by the look on her face the news wasn't good.
She told me I had breast cancer in my left breast and tears began to fall. I was in disbelief that this was happening to me at 29 years old.
I scheduled an appointment with a breast oncologist at University of Arkansas Medical Sciences and they confirmed the diagnosis and told me it was Stage 3 because it had spread to a lymph node under my armpit.
We discussed treatment, which was going to be six cycles of chemotherapy every three weeks.
I had to undergo surgery to get a port put in my chest so the chemo could go directly into my bloodstream.
On May 20, I took my first chemo treatment. It wasn't too bad the first couple days.
Chemo makes your hair fall out, so I decided to cut mine rather than watch it shed. I began experiencing very bad muscle spasms in my stomach, loss of appetite and nausea.
I have sickle cell (anemia) as well, so my tolerance for pain is high, but this was a pain I had never experienced before. These symptoms continued for about a week and then I was OK.
Pretty much every treatment went the same after that. I would be sick for the first two weeks then that third week before it was time for another treatment, I would be OK.
Although the symptoms would fade, the mental toll was never easy.
This journey has been very scary for me because my mom also had breast cancer. She was diagnosed around the same age as I was, she passed away at 36 years old.
The passing of my mom left a hole that I never thought could be filled, until I had my son.
If it wasn't for him, I would have given up in the beginning, I would have never considered chemo. He is the only thing that keeps me going on my hard days.
I know that I have to get better because I don't want him to grow up without a mom like I did.
The support along this journey has been amazing. So many people that I don't know have reached out to me, gave me encouraging words and even sent gifts.
I'm very grateful for everyone that has said a prayer for me and just been uplifting during this very difficult time.
I am now 30 years old currently enrolled at Texarkana College, on Sept. 3, 2021
I did my last cycle of chemo. Next step is surgery and possible radiation.
I'm just thankful to still be here and able to tell my story. It has not been easy at all, but I'm happy to say I'm almost at the finish line and I MADE IT. #FightLikeSha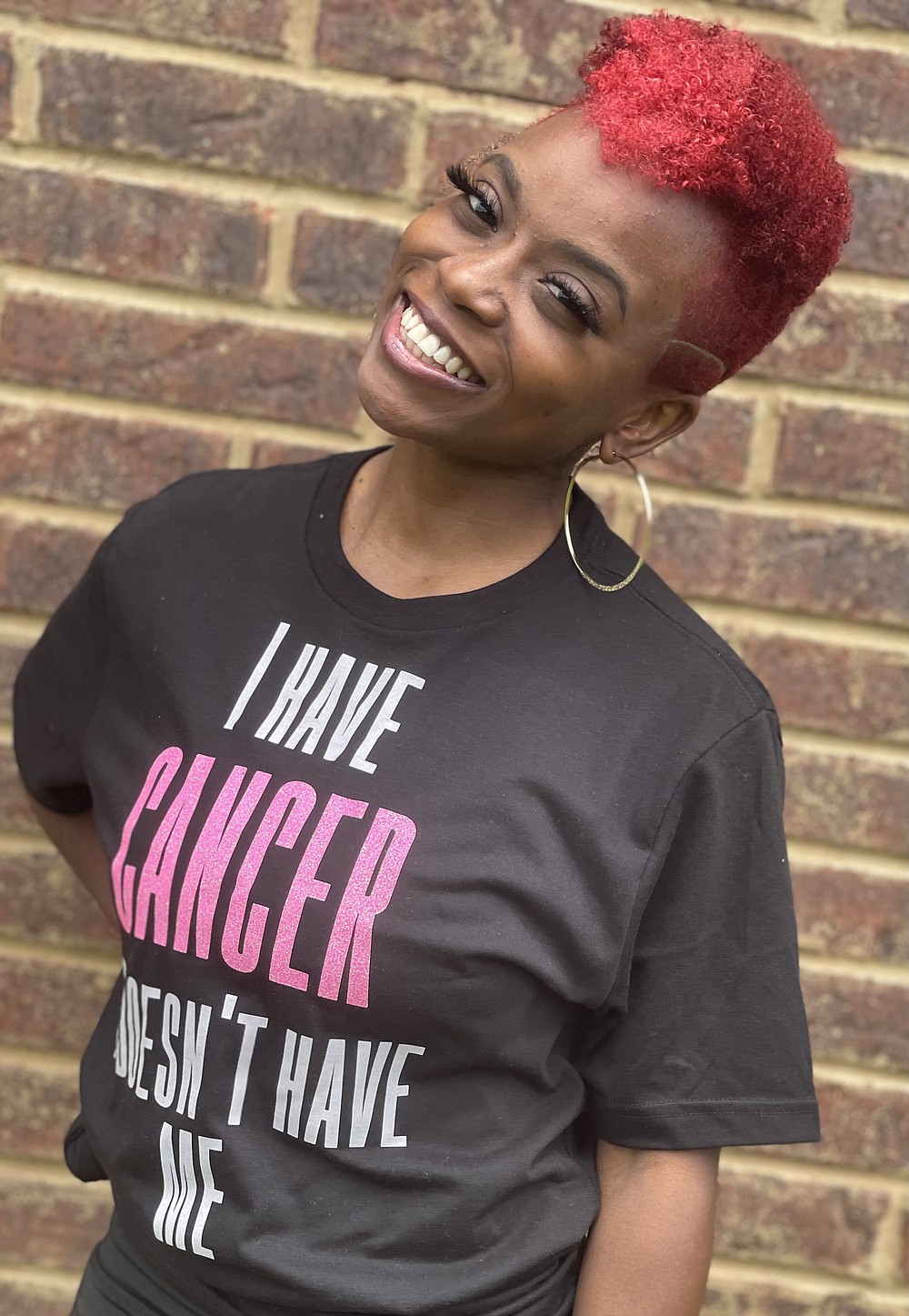 Submitted photo Sha Rowe is fighting breast cancer, attending college and taking care of her son.